Sunrises and Sunsets of The Cape
Evening colors!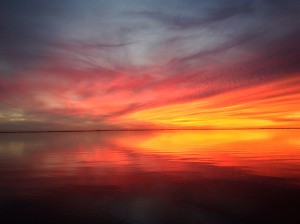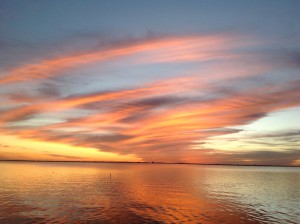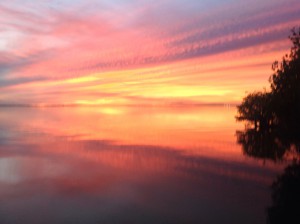 One of the perks of working out at the Space Center is that it's located on a wildlife refuge and there is very little development – especially at the beach and along the rivers. Over the past thirty years I've witnessed some of the most spectacular sunrises and sunsets on my wand from work. During the digital camera revolution I started carrying a digital camera in my car and started stopping and taking pictures at the beach and the river as much as possible. I've taken thousands of pictures over the years and this past week the skies presented some of the finest colors I have seen in quite a while. Sunrise pictures were taken at a couple of the beaches that are accessible to employees who work out here and at the historic Cape Canaveral Lighthouse and the sunsets were taken over the Banana River which is actually a lagoon. Enjoy!
Some beautiful colors reflect off the calm and glassy shallow waters of the Banana River.